Our Specialty Flooring Services
At Shelley Carpets, we offer a variety of services beyond just the sale and installation of fine flooring products. Explore more of the work we can do for you. Then, submit our contact form or visit our showroom and we'll get started!
Free Estimates
Before you get started on your next flooring project, please visit our showroom and take a look at our wide selection of flooring to get some decorating ideas. Once you have done that, one of our Shelley Carpets professionals will be happy to visit your home and give you an estimate of the cost of install and a scope of your project details. Best of all, we do this at no charge to our customers.
Flooring Repairs
All flooring will experience wear and tear. Eventually, worn flooring might start to show it! Carpet gets snagged and torn, hardwood becomes cracked or broken, and hard-surface flooring becomes dented and warped when subjected to enough time and abuse. At Shelley Carpets, we do repairs on carpet, hardwood, and waterproof flooring. Contact us today to learn more!
Custom carpet binding
Want a custom area rug, hall rug, or stair runner? Look into carpet binding services at Shelley Carpets! We'll bind a custom rug for you that meets your exact specifications, from size to edging.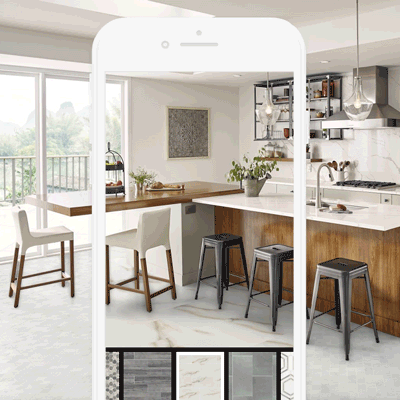 Bring it to life with
ROOMVO
See your new flooring in any room of your home with our easy-to-use room visualizer!